Who are we?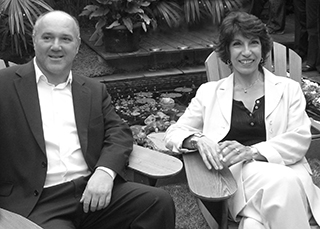 22 22 Edition Design
, a new French design house, has but one guiding principle: to make life like a dream.
The creations of the
22 22 Edition Design's
duo –
Faridha Cardiet - El Gabsi
and the designer
Jean-Claude Cardiet
- were introduced to the public for the first time in September 2011, at the international Maison & Objet design show in Paris.
Consisting of home furniture, lighting, and decorative pieces, the first collection from this French brand is unique, poetical, and magical.
Based on simple shapes and made out of the best, high-quality materials,
22 22 Edition Design's
pieces are a perfect fit for any décor style and space, be it a house, hotel, or restaurant…
The creative vision of the designer married with the expertise of French craftsmen results in wonderful, pleasing objects that convey a story whilst seducing you to use, contemplate, and touch them.
Faridha Cardiet - El Gabsi & Jean-Claude Cardiet